Don't have regret in hindsight. Have confidence with Foresight!

Arizona Home Inspection Serving the Entire Valley and Surrounding Areas
Foresight Property Inspections, LLC is located in the Mesa/Phoenix Metro Area and provides the entire Valley with comprehensive home inspections. We will ensure a simple transaction, whether you are seeking to buy or sell your property.
By using Foresight Property Inspections, you benefit from experienced inspectors that Take more time on the home making sure you get the inspection you deserve and deliver reports that meet or exceed the state standards. When you choose Foresight Property Inspections, you are choosing quality and protection over speed and minimal standards, which is extremely important to me. We are also, "first time home buyer" friendly and will spend the extra time to help you understand the ins and outs of your home. We understand there are many things new homeowners may not know or understand, and we take more time to help you feel more confident in the knowledge you will have about one of the most important decisions in life.
"For me, home inspection is about combining two things: knowledge for home construction and repairs, and the passion to protect my clients. Before I started my business, I worked for many years in construction and learned the ins and outs of how different parts of the house are supposed to be put together, which makes it a whole lot easier to find things that were done incorrectly or in need of repair. Combine that with an inborn desire to protect others and I am very motivated to identify the things I need to in order to help my clients protect their investment.
"Most inspectors don't mind cramming a few or more inspections into a single day. Personally, I think that increases the chances of rushing one job to get to the next, which means more opportunities to miss something small that might turn into a big problem for you later, it also takes away from quality time that could be spent with You, the client, during summary. By never doing more than two inspections in a day, I can take the time that you deserve to thoroughly inspect and explain my findings to you. This allows me to perform additional services that are often recommended, more thoroughly. Plus, having worked in construction, I'm very used to driving 70+ miles for different jobs. So, you'll never have to worry about my service being limited to just one part of town!"
Our inspectors are bound to a strict code of ethics, this ensures quality service while providing important protections. For example, our inspectors must:
Work Exclusively for the Customer
Follow Nationally and State Accepted Standards of Practice
Not Perform Repairs on Any Home Inspected
Our inspectors are trained to be familiar with a wide variety of situations. We believe that consumers have the right to expect the highest standards of thoroughness, fairness and effectiveness from their home inspector. All of our inspection reports must be authentic and stand up to critical examination. We continue to build our reputation one inspection at a time to ensure you get the quality service you expect from us. Call us today to schedule your inspection with Foresight Property Inspections.
To request any of our services and to set up an appointment with us, give Foresight Property Inspections LLC a call today!
Thermal Imaging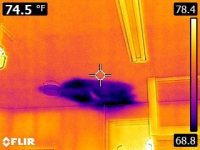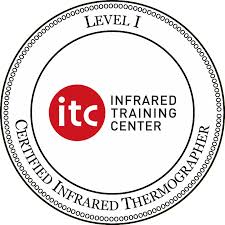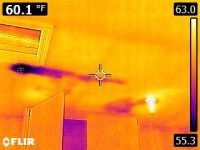 My Promise to You
Choosing the right home inspector can be difficult. Unlike most professionals you hire, you probably won't meet me until your inspection appointment–after you've hired me. Furthermore, different inspectors have varying qualifications, equipment, experience, reporting methods, and pricing. One thing that's certain is that a home inspection requires a lot of work. Ultimately, a thorough inspection depends heavily on the individual inspector's effort. If you honor me by permitting me to inspect your new home, I guarantee that I will give you my very best effort. This I promise you.
— Christopher Stinnett